Jury
Ar. Sarly Sarkum
Profile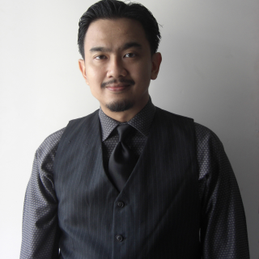 He is an architecture futurist, sustainability proponent and design activist.
Currently he helms the hybrid architectural design firm [SA]2 or Sarly Adre Sarkum Architecture Sdn Bhd which combines cutting edge architectural design solutions with extensive research-based explorative approach to solve challenging integrated design problems. His involvement in the building industry and his numerous contributions have cemented his reputation as an industry and subject matter expert. Among these, he is the former President of the Malaysia Green Building Council, which is the country's green building council under the auspices of the World Green Building Council. He was a member of the accreditation panel for the GBI Green Rating Tool. He is heavily involved in Pertubuhan Akitek Malaysia (The Malaysian Institute of Architects) starting as a council member in 2009 until now as deputy president for 2017 - 2019. He is also the former editor in chief for 'Architecture Malaysia' magazine which is the premier architecture journal for the Malaysian Institute of Architects.
Academically he holds 2 degrees in architecture, one from the University of Liverpool in the UK and the other from the University of Science Malaysia. Currently he has been appointed Associate Professor (Industry) at the Faculty of Built Environment by the University of Malaya (UM).