Jury
Bea Palacio
Profile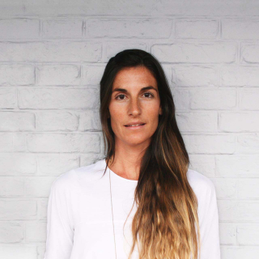 Industrial designer born in Buenos Aires, Argentina. She graduated from the University of Buenos Aires (Fadu-UBA), where she has worked as a professor of Industrial Design since 2014. She has a Master's Degree in Product Design and Development from the Pompeu Fabra University (ELISAVA) in Barcelona.
Her professional career focuses on the fusion and integration of industrial design, conceptual art and architecture, seeking to generate immersive experiences. She understands design as a tool to materialize our ideas, aiming to transcend our everyday lives and generating functional objects with innovative and creative solutions that can transform our everyday life into something surprising.
Cofounder of TACADI (Taller Contemporáneo de Arquitectura y Diseño Industrial-Contemporary Workshop of Architecture and Industrial Design); creative practice that integrates different architecture and industrial design fields, focusing on experimenting with innovative materials and spatial structures.
Cofounder of HELLO WOOD ARGENTINA; International Architecture, Design and Art Festival, aimed at students that seek to learn through experience.
She participated in Roca's One Day Design Challenge in Barcelona in 2013 as a student, enjoying this experience as a challenging and enriching opportunity for multidisciplinary peer-to-peer work.