Jury
David Lo
Profile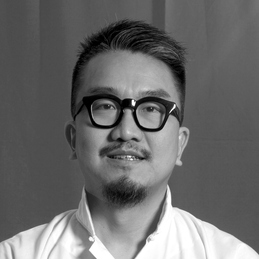 Creative Director, Lomatters | Vice-Chairman, Hong Kong Design Centre.
Graduated from Diocesan Boys' School and received his bachelor's degree in Fine Arts with honors from the University of Houston. Since his return to Hong Kong, David started off as the Art Director for Bates Graffix and Alan Chan Design. In 1999, David joined Grey Global Group as the Design Director and established Wba, a branding design company of Grey. Prior to launching Strategic Brand & Design Consultancy LOMATTERS, David joined South China Media as General Manager looking after popular magazines such as Esquire and CarPlus.
David is the Vice-chairman of Hong Kong Design Centre, Member of HKTDC Design, Marketing and Licensing Services Advisory Committee, Design Council member of FHKI, the Design Subject Specialist of HKCAAVQ, the Member of Stamp Advisory Committee of Hong Kong Post Office, Faculty Advisory Committee of THEi. and the Member of Design Discipline Advisory Board of VTC.