Designers
Aadil Faizal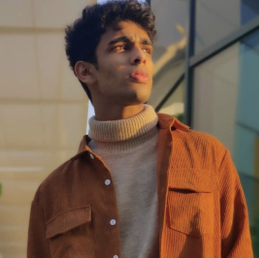 Aadil Aman Faizal is an aspiring designer currently pursuing his Bachelor of Designs from Manipal Academy of Higher Education, one of the prestigious universities in Dubai, United Arab Emirates. 
Originally from India, he was brought up in the UAE, a country that boasts of a myriad of brilliant architectural masterpieces including 'Burj Khalifa', the world's tallest tower. He was always fascinated by the world of designs, and his upbringing in the UAE provided him great exposure to the history, people and culture of various countries. These years also offered him an excellent opportunity to observe and learn about the different aspects of design. 
He prides himself in being part of many amazing projects during his studies including designing a health care center, a continental restaurant and a luxury villa in Dubai. These projects gave him invaluable insights on various facets of commercial and residential projects design. 
Aadil is keen to supplement his professional education and expand his skills by associating with challenging projects.