Designers
Agnieszka Kornaś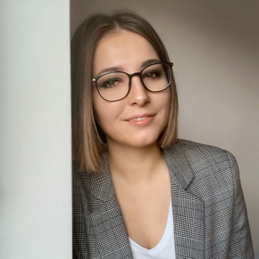 In 2018 she graduated in Architecture at the Cracow University of Technology.
For her, studies became a pretext for creating and designing. Despite the fact that her work is not related to architecture, it is strongly associated with creation. Maybe someday she will return to architecture, but now, she treats design as a hobby.
In her free time she loves to create graphics and digital paintings. She really likes visiting new places and taking pictures. She pays attention to places and things that are distinguished by their climate and aesthetics. She always admires the architecture and design.