Designers
Alma Laut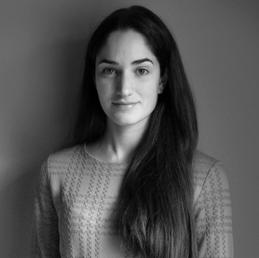 Alma Laut is from Madrid. She studied product design for 5 years, two years  at the European University of Madrid and another three at ESNE (University School of Design, Innovation and Technology). Currently, she is doing an internship at ONE OAK (Sustainable Company in Madrid) where she is designing the collection of products for the 2020 season.
Since she was young, she has always been very interested in knowing how things were built and looking for a creative solution for small design problems.
From her perspective, design must be involved in every aspect of our life, it should improve people's lives in a simple and intelligent way. She also believes that design has the capacity to find a solution to the big problems that exist in the world today such as climate change and pollution of the oceans.
In addition, Alma wants to continue studying to improve her knowledge, design is always changing and improving, one never stops learning about it. She is especially interested in sustainable design and packaging, but she loves all the possibilities that product design offers and the strong impact it can have on our society.
Furthermore, she is a great swimmer, she has been swimming since she was 3 years old. She has competed in national competitions in her country. She currently belongs to the Leganés Swimming Club where she trains every day. She believes that sport is very good in life because it teaches you that if you want to achieve a goal you must never quit. She applies this to her dream of being a great design professional and in the future to improve the world.