Designers
Andrei R Baluta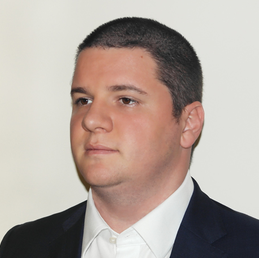 Andrei is a proactive, creative and dynamic BSc Hons Architecture graduate, with strong design and organizational skills.
His education has always been a key component of his daily agenda. In 2008 Andrei has graduated the National Arts College obtaining a Level 3 degree in Architecture and then joined the Technical University of Iasi in Romania studying Architecture. In 2009 he has been accepted at Anglia Ruskin University in the United Kingdom and has graduated in 2013 with a Diploma of Higher Education in Technology and in 2014 obtaining his Bachelors Degree with Honors in Architecture. 
Currently extending his education by attending distance learning the curriculum of Diploma in Interior design at The Interior Design Institute and from January 2018 a Master of Business MBA at Heriot Watt University in United Kingdom.
Founder of MTAconcepts FZE and Co-Founder and Managing Partner at Trends Interiors LLC
Member of Dubai Design and Fashion Council and Anglia Ruskin University Alumni.