Designers
Nihala Hashir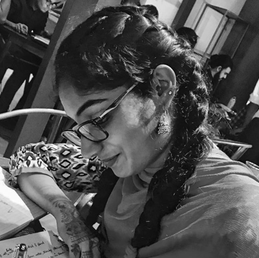 As a 20 year old, third year student of architecture at Manipal University, Dubai, in terms of hands on work in the industry I am still a learner. But I have a passion for sustainable and organic design, mainly because it is the need of the hour, and I love to design buildings and structures that while blending into the contextual scene, also stands out from the rest. I am very much involved in environmentally conscious design competitions and also activities that benefit the environment. Currently, I am transitioning into my final year of under graduation and preparing for my Masters, after an internship. I have interned at design firms, as part time job, and have also done volunteering and the like.
I recently won the second place in the Design Hunt Challenge, organized by SVEN|M at Al Serkal Aveue, a competition about urban mapping of selected zones in Dubai. Besides this I also won product design competitions.
But these achievements hardly matter when it comes to being appreciated by people themselves for my work. My passion lies in people, more than just inanimate buildings or designs. After all, it is the people I am designing for and people will always be a fascination, study and mystery to me.