Designers
Bernardo Pereira and Rodrigo Santa-Rita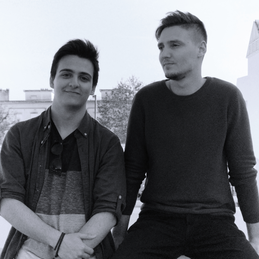 Bernardo Pereira and Rodrigo Santa-Rita are two designers who got their first contact with the area in the Design bachelor's degree at the University of Évora and the Lisbon School of Architecture, respectively. During this period both acquired different skills. Bernardo's specialization was based on three-dimensional modeling and visualization, graphic component, and approaches such as design thinking and sustainability, exploring various aspects where it can be applied, such as mobility, product, lighting, furniture, transports, graphic identities, and biomimicry. In Rodrigo's case, the focus of the degree was the creation of graphic solutions and equipment applied to different scales, from furniture to interior design and urban design, as well as the creation of services and communication strategies, whilst respecting the principles of sustainability and design methodologies.
At the same time, they expanded their knowledge individually based on their interests, taking advantage of external platforms to acquire certain skills related to modelling, rendering and animation that could serve as useful tools in the development of their projects.
Both are currently studying at the Lisbon School of Architecture where they intend to complete the Master's in Product Design, in order to specialize in the industrial area and improve their individual and group qualifications. Through design, they intend to create and explore innovative solutions to real problems in different aspects with the use and research of new technologies, so that products can improve the experiences of both users and all stakeholders involved.