Designers
Cesar Canadas Fernandez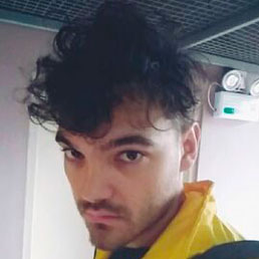 More than an architect, a pseudo-retired football player that applies al the knowledge learned from the ball into his multiple productive practices. He finds motivation working into horizontal creative systems.
As an architecture student, he does not conform to the rigidity of the contemporary university system.
As architect, he understands architecture as a mutational topic between concept, form and format. He loves with the intensity, the deadlines and the competition. Cesar has participated in more than 12 competitions during the last year, winning 4 of them and being finalist in the rest.