Shanghai (China)
Date: December 9 · 2017
December 9 · 2017
Introduction
The One Day Design Challenge by Roca landed for the first time in Shanghai on the 9th of December with more than 300 participants. All of them worked under the premise of proposing a new washbasin and faucet exclusively intended for public spaces.
We usually find in many business and product areas that the products intended for private use differ a lot from those intended for public purposes. Often the products meant to be for public installation or private use differ a lot from one another, but in the bathroom, is it not strange to find products designed for private use installed in public restrooms, even though the requirements for both areas are very different. The product proposals may include new features or functions that take into consideration the specific requirements of public use, like maintenance, cleaning, reliability or suitability for frequent and intense use.
The winner of the contest was the Blue Hope project, which also took the We Are Water prize, so it was a double winner. The project was designed by Lin Jing Yu, Shi Yu Chun and Li Jia Hui. The second award was for Cañadas Fernandez and Sanchez Rojo  for their project Roca Wash-TakeAway.  The third prize went to Distance-Free Washbasin devised by Wang Zi Chao, Jiang Yi Jing and Guo Hao Dong.
The jury that chose from over 120 delivered projects was made up of Martha Thorne, Executive director of the Pritzker Architecture Prize; Emilio Salazar, Managing Director of Roca China; Xavier Torras, Brand Communications director of Roca and director of the We Are Water Foundation; Flora Xue, from ELLE Decoration; Jamy Yang, founder of YANG DESIGN and YANG HOUSE; ZhengGuang Hou, director of the design work committee of the China furniture association and founder of Moreless -Chinese original furniture brand.
After three editions in Hong Kong, the One Day Design Challenge arrived in Shanghai with great reception by the design and architecture sector.
Awarded projects
1st prizeWe Are Water Prize Winner
Blue Hope Coin Tap
2nd prize
Roca Wash-TakeAway
3rd prize
Distance-free Washbasin
Jury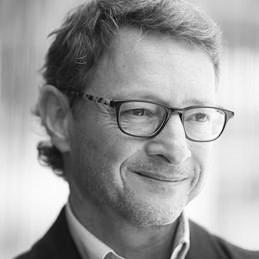 Xavier Torras
Brand Communications Director of Roca and Director of the We Are Water Foundation since its creation in 2010. He has developed his professional career in the fields of marketing, business strategy and communication.
More