Designers
Gabriel Pessoa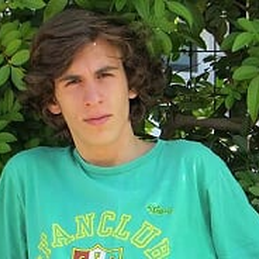 Gabriel Pessoa soon chose the path of arts and creativity. He started his education on Graphic Design in high school, at António Arroio School, a charismatic institution exclusively dedicated to higher education in arts. He is now concluding superior education, a three year degree at Escola Superior de Artes e Design das Caldas da Rainha (ESAD) in Design of Environments.
Gabriel believes that life and work must have a purpose. His goal is to contribute to a better future for mankind and the planet. He is strongly committed to his purpose, by making a difference and playing his role in the creation of a culture of empathy, respect and beauty in the world.
Gabriel believes that art is the way to change the future and most important of all, the people. He is now starting to learn about audiovisual art to combine it with graphic and environmental design to better fit this new world and leave his mark. He is now starting a brand with one friend, Mikeias Costa, where they promote art and artists.