Designers
Ibtissam Zahir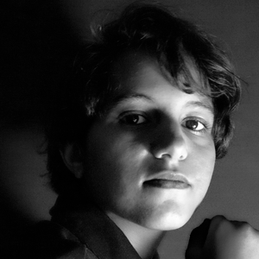 Born on December 04, 2001, in Laayoune, Morocco.
After graduating with a Bachelor's degree in Applied Arts in Marrakech in 2018, under the nomination of the Applied Arts Major in 2018 in Morocco, Ibtissam Zahir is a multidisciplinary future designer who continues her studies in 3rd-year design at the National Institute of Fine Arts in Tetouan.
During her studies, Ibtissam creates her vision and interest around uncommunicated or partially-communicated social issues, which turn out to be her inspiration, and wishes to solve them artistically through design.
Among her most revealing works is the project called "Here, is the dramatic triangle," which deals with the subject of child begging and consists of a series of awareness posters, a series of photographs, and an experimental short film.