MOROCCO
Date: May 14 · 2022
May 14 · 2022
Introduction
On May 14th, Rabat hosted the 1st edition of the Roca One Day Design Challenge in Morocco. The contest brought together more than 90 design and architecture students and young professionals from all over the country who faced the challenge of "Redesigning the traditional ablution unit."
Among all the submitted projects, the three winners chosen by the jury members were:
1st prize. Purity garden, designed by Taha Toumi,  student at École Nationale d'Architecture (Rabat).
The jury members decided to award the first prize to this project for being an innovative, refined and fresh proposal.
Its design, with well-defined areas for each use, allows users to perform ablution standing up. The jury also valued its integration proposal in public areas, as if it were a sculpture. 
2nd prize. Wudu'U, designed by Lamyae Razi and Hamza Brahmi, students at École Nationale d'Architecture. Fès.
The jury members chose this project as the second winner, due to its careful and delicate design. The integration of the seat with the water area and the seating area, in an enveloping and well-defined piece, was valued. A proposal without superfluous ornaments, which maintains a style between the modern and the traditional.
3rd prize. Mr. Fibonacci. Designed by Ibtissam Zahir, student at the National Institute of fine arts. Tetouan.
The jury members awarded the third prize to this project for being a proposal of careful proportions and design.
The piece very well defines its different areas of use, from the delicate water area to functionality and access.
Jury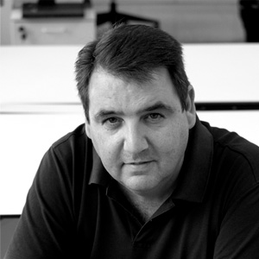 Jordi Pérez
A graduate in Industrial Design from Elisava Barcelona School of Design and Engineering. He has worked in Spain and Italy in product development for some of the leading international companies in the design industry.
Since 2002, he has formed part of the Roca Design Center. He has worked as a lecturer at Elisava and the Centro Ricerche Domus Academy (Milan).
He has won several design awards and accolades for his work.
More