Designers
João Santos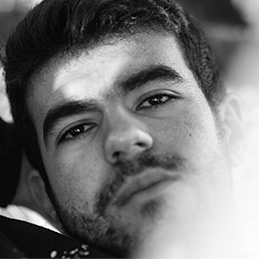 João Santos grew up in Portimão where he did his high school professional course in Graphic Design and Multimedia.
After finishing the course he moved to Caldas da Rainha where he has been living for almost 5 years, where he also did another 2-year course in Multimedia and is currently finishing the bachelor in Environment Design, both in ESAD.
He never knew what he wanted to be when he was younger but always preferred activities where creating things could be included.
He doesn't like to focus on a single subject but the opposite, to do a bit of everything related to design.