Designers
Sérgio Ereira Marques Junior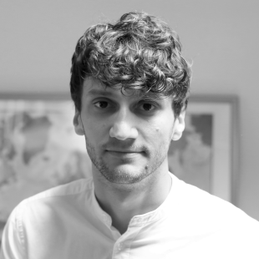 Sergio is a Technical Designer working for a gaming company at the moment. Since he was young, he always had the passion for drawing, projecting and creating. He studied Design at Mackenzie University in São Paulo (Brazil) where he graduated, and during his studies he started working as a Graphic Designer.
In 2013, he moved to London, where he spent 4 and a half years working within different companies and teams. This experience gave him the chance to be involved in amazing projects where communication between professionals was the key. With all that, he started to be interested in Interface Design, Human Computer/Product Interaction and Informational Architecture.
At the end of 2017 he had the opportunity of doing his work remotely so he decided to move to Portugal, where he is currently living and getting the best of it. He sees himself as a Designer, ready to create the best solution he can, it doesn't matter if it's an Interface for an app, the whole signage system for an Institute, a simple logo or an object with a function. He is motivated by challenges and always looking for ways of developing himself as a professional and seeking new opportunities.