Designers
Jorge Ruiz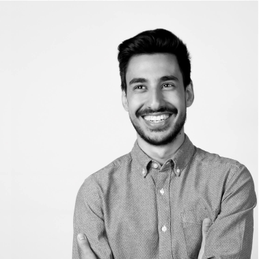 Curious since he was a child, he always wanted to know how thinks worked and how they were made. He began his studies of Product Design in a small town of Castilla La Macha, Tomelloso.
In his third year, he needed something more, to know other ways of doing design, another point of view, so he decided to spend one year in LABA (Libera Accademia di Belle Arti) in Brescia, Italy. There he learned the importance of the good design and a different point of view from what he had learned in Spain.
Nowadays he is finishing his studies of Product Design.