Designers
Pedro Guedes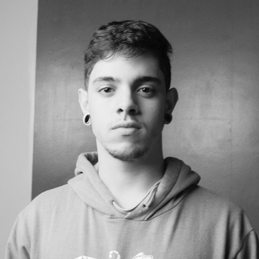 He is currently studying Graphic and Product Design at São Judas University in São Paulo. Ever since he was young he has always had a strong passion for the artistic world and ease in expressing himself artistically. He is an ambitious person and he hopes one day designers will be able to change the world through their projects.
In his projects, he always looks for the best, fastest and most sustainable solution. For him, Design is essential for a more sustainable world. He always says that the Designer has to have the empathy to understand his/her client, and now, to understand the world.
Right now he is working with Graphic Design, however, he plans to work with Product Design one day. Whatever he chooses, he will always design his products, looking for a better future and a better world.