Jury
Jean Porsche
Profile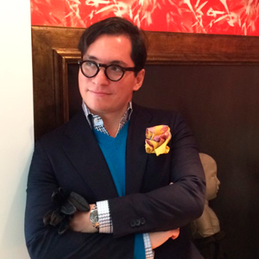 Mexican by birth and Spanish by adoption, with education as an architect and interior designer by conviction.
Jean Porsche started his career in 2010, founded his studio XSCHE Arquitectura e Interiorismo in 2012 and opened his showroom The Interiorlist* in 2014.
His very special understanding of luxury, style and the combination of architecture, interior design, colors, geometries and other unique elements of design have allowed him to carry out special and very unique projects for luxury homes in Spain, England, France and Mexico.
He has specialized in signature restaurants with Michelin stars, such as Coque and Maison Lú in Madrid, Lú Cocina and Alma in Jerez de la Frontera.
He is currently working on residential projects in Madrid, Ibiza and Bath, a mansion in Menorca, a restaurant in Madrid and a private club.
The AD magazine has included him in AD100, the list of the 100 best interior designers in Spain in 2020 and 2021.