Jury
Jordi Pérez
Profile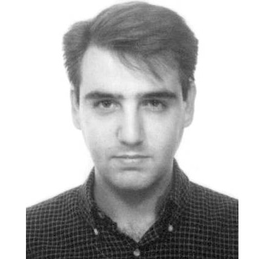 A graduate in Industrial Design in 1994 at the Elisava School of Design (Barcelona), he has spent his career in industrial design studios and companies in Spain and Italy, such as Uli Marschteiner Studio, Studio Italform, Studio Nuñez Castain, Bausch & Lomb, Salerm, BD Barcelona, Lamp, Mecalux and Cosmic, among others.
Since 2002, he has formed part of the Roca Design Center. He has worked as a lecturer at Elisava and the Centro Ricerche Domus Academy (Milan).
He has won several design awards and accolades for his work.