Jury
Kristina Zanic
Profile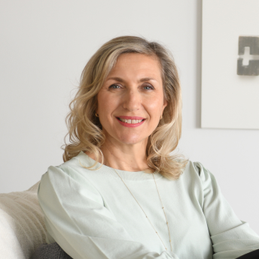 Kristina Zanic CEO & Founder, Kristina Zanic Consultants Designer, entrepreneur, traveler, and art lover Kristina is a well known figure in interior design A seasoned designer, successful business leader and entrepreneur, she has 35 years of industry experience in over 20 countries.
Early in her career, Kristina founded DWP, and for the following two decades led its expansion to 14 offices In 2012 she set up her signature design studio in Dubai The company today has 120 staff based in offices in Dubai Riyadh, Bangkok, and Philippines.
Kristina works with VIP clients prominent developers, and hospitality operators and brands like Accor Marriott, IHG, Jumeirah Mandarin Oriental, Anantara, and Hilton Her studio has worked on many prestigious projects in Europe, Asia, Africa and Middle East.
Under her direction, the company has earned various international awards She was chosen in 2021 as Leader of the Year at Index Dubai awards and among the top most influential designers in the Middle East by Commercial Interior Design magazine.
She creates spaces with timeless style that both look and feel good to the user Her work is inspired by a passion for travel and exploring different cultures She has been to over 70 countries, often seeking places off the beaten track She also has a passion for art and owns an extensive art collection.
Kristina is committed to nurturing new talent and is actively involved in training and mentoring students and young designers