Jury
Leong Ta Wah
Profile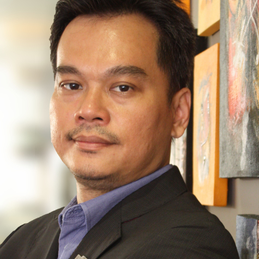 Leong Ta Wah is the Vice President of the Malaysian Institute of Interior Designer (MIID). Having graduated with a Diploma in Interior Design (PJCAD) in 1992, he has worked with top interior design consultant companies from all around the world such as Axis Network, Richmond International and Ben Severin and Associates and Design Business.
He has worked with various interior design projects such as The Sheraton Subang Jaya, The Sheraton Kuantan, Acmar Hotel and Suite, Guoman Resort, Omni Marco Polo Bangkok and more.
His involvement and experience in the interior design industry has cemented his reputation within the interior design experts. Among these, he is the a member of the GBI Interior Tool Development panel, Hon Treasurer for APSDA (Asia Pacific Space Designer Associates). He is also the chairman of his own interior design company called twleong design.