Jury
Marco Sanguinetti
Profile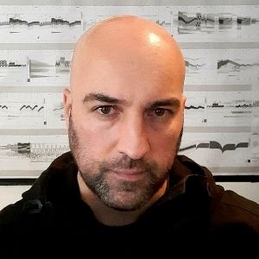 Marco Sanguinetti was born and lives in Buenos Aires, Argentina. He is Industrial Designer and PhD in Design from the University of Buenos Aires (his research focuses on design of the sound dimension of the objects).
He studied the UBA Teaching Specialization Career. He is currently Associate Professor of Industrial Design at the University of Buenos Aires, also Professor of Design Methodology and Disciplinary Design Scenarios at the National University of Rafaela.
He has been Coordinator of the Metropolitan Institute of Design and Innovation of the Metropolitan Design Center of Buenos Aires. He has published texts, given conferences and participated in exhibitions, both in Argentina and in other countries.
He develops strategic design projects from Estudio Sanguinetti. He is also a pianist and composer, has released 7 albums (between 2005 and 2019), he was voted Musician of the Year in the annual survey by argentine jazz journalists in 2016 and 2017.