Jury
Marta Alonso Yebra
Profile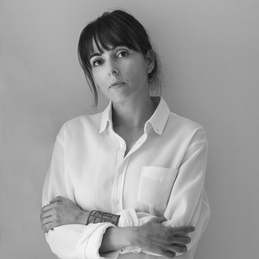 With an educational background in Architecture and a passion for design, in 2014 she founded the studio Mayice along with Imanol Calderón Elósegui, and she is still part of it.  
At Mayice materials have a soul, the building of objects and spaces is carried out by using local crafts and technology. By analyzing problems and needs, they provide aesthetic and functional solutions, always taking care of materials, their history and processes. They work globally with their clients, always sharing.
In 2015, Marta won the award to Best Young Spanish designer, presented by Elle Deco, also obtaining an honorary mention at the Architizer Awards. Three years later, she was awarded at the Filamento Born Awards España, also at the Filamento Awards for Best Product IED 2018 Madrid and the Shortlist Dezeen Awards.
This year she has received the BUIT award for Gandía Blasco, design of New York.