Jury
Mohamed Fikri Benabdallah
Profile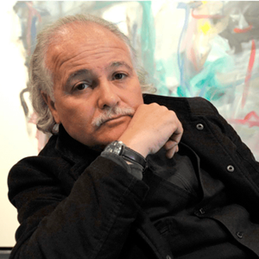 Mohamed Fikri Benabdallah graduated in 1980 from the Paris Ecole Nationale Supérieure des Beaux-Arts  – UP1.
Fikri Benabdallah joined the architecture department of the Ministry of Urban Planning in Rabat in 1981, where for ten years he was in charge of a major urban research programme.
He was elected Secretary General of the Moroccan National Association of Architects and Town Planners in 1985 and in 1992 joined the Superior Council of the Order of Architects.
He was also a founding member of the Steering Committee of the Forum des Architectes. Between 1985 and 2002 he taught at the Ecole Nationale d'Architecture in Rabat where he trained many years' intakes of architects.
At that time, he also proposed the shortlist for the Aga Khan prize for architecture for several years. In 2001, he founded the Groupement Confluences with the architects Rachid Andaloussi, Taoufiq El Oufir, Abdelouahed Mountassir and Jacques Barbier, authors of the Parti d'Aménagement Global de la Vallée du Bouregreg (Comprehensive Bouregreg Valley Development Scheme).
In 2014, he founded and chaired the Rabat Salé Mémoire association, for the preservation of the heritage of Rabat Salé. In 2010 Mr. Benabdallah was shortlisted for the Aga Khan Prize for the restoration of the Al Qaraouiyine Mosque in Fez.
His most important projects include the Nejjarine Museum of Wood Arts and Crafts in Fez; the Maâmora Nuclear Studies Centre; the air terminals of Fez, Oujda, Ouarzazate and Al Hoceima; the Benslimane military base; the El Jadida Provincial Hospital; the Court of First Instance of Meknes; and the new bus station in Rabat.
In association with Rachid Andaloussi: the University Hospital of Agadir; and in Rabat, the headquarters of the Kingdom of Morocco Ombudsman Institute, and the central headquarters of the Parti du Progrés et du Socialisme.