Jury
Ricardo Bak Gordon
Profile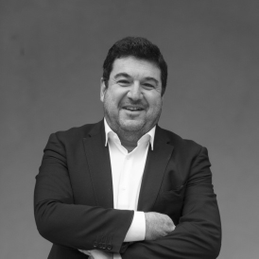 Ricardo Bak Gordon was born in Lisbon in 1967 and graduated from the School of Architecture at the Technical University of Lisbon, in 1990. He also attended the University of Porto's School of Architecture and the Polytechnic University of Milan.
Between 2007 and 2019, Ricardo was Professor of the Master's degree in Architecture at Instituto Superior Técnico (IST), in Lisbon, and Visiting Design Critic at the Harvard Graduate School of Design between 2015 and 2017, in Cambridge, Massachusetts. He was also lecturer and/or visiting professor at several universities and international institutions, such as the University of Navarra, Mendrisio Academy of Architecture, IUAV University of Venice and the Barcelona School of Architecture.
He has been a practising architect since 1990 and, in 2002, opened Bak Gordon Arquitetos, where he works and is coordinator. 
Ricardo coordinated and designed the Portugal Pavilion at ExpoZaragoza 2008, the Portugal Pavilion at the 2007 São Paulo Architecture Biennale, the exhibit design of the first edition of the 2007 Lisbon Architecture Triennale and several schools under the Parque Escolar programme. He is the co-author of the design for the new National Coach Museum in Lisbon. 
His work as an architect has been presented in several exhibits in Portugal, Spain, Italy, the United Kingdom, Germany, the Czech Republic, Mexico, Ecuador, Brazil, Macau, South Korea and Japan, and published in prestigious architecture magazines.
Ricardo was awarded the Mies van der Rohe Award in 2009 and 2011, and was winner of the 2011 FAD Award (Barcelona, Spain), the 2012 BIAU Award (Cádiz, Spain), the 2015 CICA BA Award (Buenos Aires, Argentina) and the APCA Award (São Paulo, Brazil). He also represented Portugal at the 2010, 2012 and 2018 Venice Biennale, and at the 2017 Chicago Architecture Biennial. He won the AICA Award in 2018.