Jury
Roberto Antonio Converti. Architect.
Profile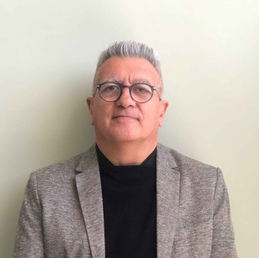 His professional career is made up of a series of intellectual experiences in universities and academic institutions, in urban planning, in the management of public policies and in his permanent dedication, in his professional domain, to the study and generation of ideas in the field of urban projects and architecture, outlining a process of life, committed to the promotion of innovative and transformative projects, wherever his intervention is required.
He studied Architecture at the University of Buenos Aires, Argentina.
In 1983 he started working as a professor at the School of Architecture, Design and Urban Planning at the University of Buenos Aires and as a visiting professor at the Sorbonne University, Paris, France. He actively participates in national and international talks, conferences, events and exhibitions.  
He is the current vice president of RETE / International Association for the Collaboration between Ports and Cities, Director of the Buenos Aires Architecture Biennial, participant in the International Committee of Architectural Critics and Honorary Member of the Professional Council of Architecture and Urban Planning / CPAU.
He has been the Dean of the School of Architecture and Design at the Universidad Argentina de la Empresa / UADE since 2015.
His permanent participation in spaces for analysis and reflection on the present and future of urbanism and architecture led to the invitation in 2019 to present the book Territorio en Movimiento, a compilation of theoretical texts and urban and architectural projects developed by OFICINA URBANA, his independent professional space at the Galerie d'Architecture and the Pavillon del Arsenal, in the city of Paris.