Jury
Roger Wu
Profile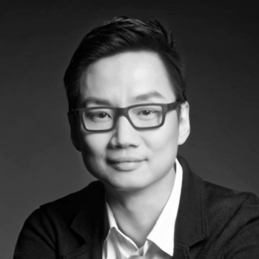 Roger is currently the Executive Director, Project Development, of Haw Par Music Foundation Limited (HPMF), a Non-profit Organization set up to oversee the revitalization of the historic Haw Par Mansion in Tai Hang, Hong Kong, into Haw Par Music Farm - a center for cross-culture exchange through music, heritage and the arts.
Prior to taking up his position in HPMF in February 2014, Roger has worked in a number of architectural practices in the UK and Hong Kong, including a 17 year stint between 1994 and 2010 at John McAslan + Partners in London where Roger worked on many projects of different scales (ranging from the design of the new King's Cross Station Concourse in London to a private residence in Seborga, Italy) and different uses (ranging from the British Embassy in Algiers, Algeria to Peter Jones department store in London). In particular, Roger has developed exceptional expertise leading major projects, leading international projects and working with historic buildings.
He has lectured at architectural schools in universities across the UK, and also taught design studios. Roger is actively involved in both the Royal Institute of British Architects (RIBA), where he is the Council Member representing the Asia and Australasian region as well as Chairman of the RIBA Hong Kong Chapter, and the Hong Kong Institute of Architects (HKIA, where he is a member of the Heritage & Conservation, Education Development & Accreditation Committees.