Jury
Tomasz Konior
Profile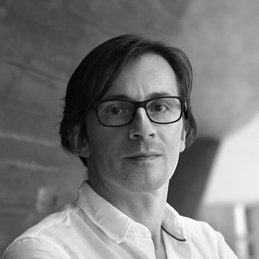 A graduate of the University of Technology in Krakow with Master's Degree gained in Architecture in 1994. Post-graduate studies in the field of conservation of historical buildings and maintenance of architectural monuments at the Silesian University of Technology.
Tomasz Konior has had over 20 years of experience as a designer. Since 1995, he has been head architect at Konior Studio. Over the past 20 years, he has overseen over 100 projects and won over 40 awards, both in national and international competitions. He is also a member of a number of architecture-related and public organizations.
One of the best known projects by Tomasz Konior is The Concert Hall and The Seat of the National Polish Radio Symphony Orchestra in Katowice, in which Tomasz Konior held the position of head designer and team leader. The NOSPR project covered the building itself, as well as its symphonic concert hall with 1800 seats. Open to the public in 2014, the building was entirely designed by Konior Studio.
Regarding awards received by Tomasz Konior's office for its achievements, it is vital to mention two awards obtained in 2008: the SARP Award of the Year– the highest award given by the Association of Polish Architects SARP and Award for the Most Friendly And Accessible For All Public Project awarded by the International Union of Architects for the redevelopment of the Music Academy in Katowice.
Tomasz Konior's list of personal awards is impressive - it includes the "Cultural Merit Gloria Artis" silver medal (2014) awarded by the Minister of Culture and National Heritage.
He was also given the Platinium Laurel of Skill and Competence (2015) by the Silesian Regional Economy Chamber. He is also the first Polish winner of the Leonardo Award – at the International Biennale of Young Architects in Minsk (2007), the BCC Caesars of Silesian Business award (2013) and the Prize of the Mayor of Katowice in the field of culture (2014).
As mentioned before, Tomasz Konior is a member of numerous organizations, among others: The Association of Polish Architects SARP, where between 2012 - 2015 he held the position the Head of the Coordination Team of Competition Judges. He is a co-founder of the Institute of Contemporary City and the Culture-Nature Association in Katowice, and a member of the Board of Trustees of the National Museum appointed by the Minister of Culture and National Heritage (2013 to 2018).