Jury
Vitor Andrade
Profile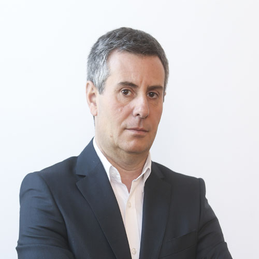 Vítor Andrade is Economics coordinator at Expresso newspaper and commentator at SIC Notícias.
He has a degree in Social Communication from the Technical University of Lisbon. Prior to joining Expresso, he collaborated in several national newspapers and magazines, as well as Rádio Renascença and SIC generalista, with a program on marketing and advertising.
Vitor is the author of a degree thesis on real estate marketing in Portugal and author of the book 'Where the cities fail' (Themes & Debates).