Jury
Nini Andrade Silva
Profile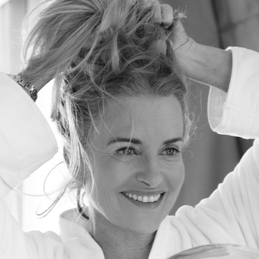 Nini Andrade Silva was born in Funchal, Madeira Island, and holds a degree in Design from the Institute of Visual Arts, Design and Marketing (IADE), in Lisbon. She simultaneously pursued further academic and professional experience abroad, where she worked and studied in New York, London, Paris, South Africa and Denmark.
Considered one of the best interior designers in the world, the name Nini Andrade Silva is synonymous with outstanding work created by a multidisciplinary team of architects and designers.
The success she has achieved over the years is internationally recognised, with her work featuring in countless prestigious Portuguese and international publications such as The New York Times, Forbes, Financial Times, Condé Nast Traveller, Wallpaper, Sleeper, Harrords Magazine, etc. From among her most recent work, the most noteworthy are the Savoy Palace Hotel, Vila Foz Hotel & Spa, Palácio Sottomayor, The Beautique Hotel Figueira, B.O.G Hotel, The Vine Hotel and Fontana Park Hotel, designs for which has received several national and international awards.
Today, Nini is working on a number of projects all over the world, in particular in Brazil, Morocco, Japan, Dubai and Portugal.