Portugal
Data: 7 de março de 2020
7 de março de 2020
Introdução
For the fourth year in a row, Roca One Day Design Challenge was celebrated in Portugal on March 7th. This time, the contest attracted over 300 young designers and architects, who were ready to accept the challenge against the clock.
Keeping the bathroom space tidy and uncluttered is one of the challenges faced by most homes, therefore, we challenged the participants to integrate new features into conventional bathroom products that increase or improve their storage capacity.
Out of all submitted projects, RAIZ QUADRADA by Bárbara Gomes and Luis Melo was awarded the first prize of 2000€. It features a 3 in 1 product, which integrates the functionality of storage and saving water in a disruptive and innovative way.
The second prize of 1500€ was granted to Marco Monteiro and Raquel Pimenta, for their project RYVER. This project consists of a shower which includes in its composition containers for bathroom products. It stands out for its composition as an alternative to the typical shower design, which reveals an innovative and elegant storage solution.
Alexandre Luís and Enizio Queiroz were the winners of the third prize, receiving 1000€ for their project SHOWER WALL. This project distinguishes itself for its concept and pragmatism.
Lastly, We Are Water Foundation has awarded Paola Paravati and Camila Zolin with an additional prize of 500€ for their project ROCAMBOLESCO. It stands out for its joint approach in the control of the flow used, as the temperature and the amount of water and hygiene products (which are dispensed in the structure itself) can be programmed. 
Projetos premiados
We Are Water Prize Winner
ROCAMBOLESCO
Júri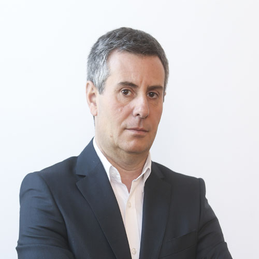 Vitor Andrade
Vítor Andrade is Economics coordinator at Expresso newspaper and commentator at SIC Notícias.
He has a degree in Social Communication from the Technical University of Lisbon. Prior to joining Expresso, he collaborated in several national newspapers and magazines, as well as Rádio Renascença and SIC generalista, with a program on marketing and advertising.
Vitor is the author of a degree thesis on real estate marketing in Portugal and author of the book 'Where the cities fail' (Themes & Debates).
Mais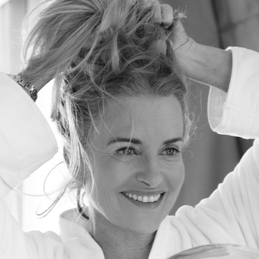 Nini Andrade Silva
Nini Andrade Silva was born in Funchal, Madeira Island, and holds a degree in Design from the Institute of Visual Arts, Design and Marketing (IADE), in Lisbon. She simultaneously pursued further academic and professional experience abroad, where she worked and studied in New York, London, Paris, South Africa and Denmark.
Considered one of the best interior designers in the world, the name Nini Andrade Silva is synonymous with outstanding work created by a multidisciplinary team of architects and designers.
The success she has achieved over the years is internationally recognised, with her work featuring in countless prestigious Portuguese and international publications such as The New York Times, Forbes, Financial Times, Condé Nast Traveller, Wallpaper, Sleeper, Harrords Magazine, etc. From among her most recent work, the most noteworthy are the Savoy Palace Hotel, Vila Foz Hotel & Spa, Palácio Sottomayor, The Beautique Hotel Figueira, B.O.G Hotel, The Vine Hotel and Fontana Park Hotel, designs for which has received several national and international awards.
Today, Nini is working on a number of projects all over the world, in particular in Brazil, Morocco, Japan, Dubai and Portugal.
Mais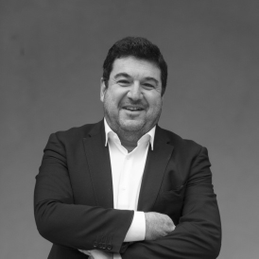 Ricardo Bak Gordon
Ricardo Bak Gordon was born in Lisbon in 1967 and graduated from the School of Architecture at the Technical University of Lisbon, in 1990. He also attended the University of Porto's School of Architecture and the Polytechnic University of Milan.
Between 2007 and 2019, Ricardo was Professor of the Master's degree in Architecture at Instituto Superior Técnico (IST), in Lisbon, and Visiting Design Critic at the Harvard Graduate School of Design between 2015 and 2017, in Cambridge, Massachusetts. He was also lecturer and/or visiting professor at several universities and international institutions, such as the University of Navarra, Mendrisio Academy of Architecture, IUAV University of Venice and the Barcelona School of Architecture.
He has been a practising architect since 1990 and, in 2002, opened Bak Gordon Arquitetos, where he works and is coordinator. 
Ricardo coordinated and designed the Portugal Pavilion at ExpoZaragoza 2008, the Portugal Pavilion at the 2007 São Paulo Architecture Biennale, the exhibit design of the first edition of the 2007 Lisbon Architecture Triennale and several schools under the Parque Escolar programme. He is the co-author of the design for the new National Coach Museum in Lisbon. 
His work as an architect has been presented in several exhibits in Portugal, Spain, Italy, the United Kingdom, Germany, the Czech Republic, Mexico, Ecuador, Brazil, Macau, South Korea and Japan, and published in prestigious architecture magazines.
Ricardo was awarded the Mies van der Rohe Award in 2009 and 2011, and was winner of the 2011 FAD Award (Barcelona, Spain), the 2012 BIAU Award (Cádiz, Spain), the 2015 CICA BA Award (Buenos Aires, Argentina) and the APCA Award (São Paulo, Brazil). He also represented Portugal at the 2010, 2012 and 2018 Venice Biennale, and at the 2017 Chicago Architecture Biennial. He won the AICA Award in 2018.
Mais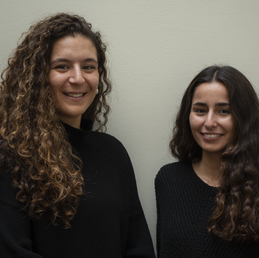 Raquel Medeiros & Rita Soares
Raquel Medeiros (1996) holds a degree in Building Design from the University of Lisbon's School of Fine Arts. She is currently in the second year of her Master's in Building Design, specialising in Product Design.
In 2019, she was awarded 1st prize in the Roca One Day Design Challenge for her TWIN design, which she created together with Rita Soares. She also placed in the Top 15 of the EDP University Challenge in 2019. 
She, together with her co-designers, was also selected to take part in the 2018 Young Creators Exhibition.
Rita Soares (1997) holds a degree in Building Design from the University of Lisbon's School of Fine Arts, where she is currently pursuing a Master's degree in Building Design, specialising in Product Design.
She was awarded 1st prize in the Roca One Day Design Challenge, in 2019, together with Raquel Medeiros. She also participated in the national exhibition of the 2018 Young Creators Competition (Concurso Jovens Criadores 2018), with her depau design, and recently participated in the 2019 EDP University Challenge, in which she was a semi-finalist with her Energy Spot design.
Mais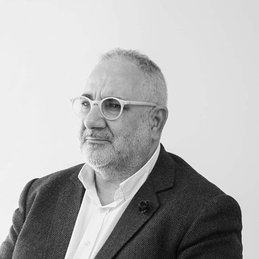 Francisco Providência
Francisco Providência (1961) holds a degree in Communication Design from FBAUP and balances design with teaching, recognising poetics as a key to innovation.
Lecturer at FBAUP and FAUP, he joined the University of Aveiro (1997 - ) where he collaborated on the structuring of the design curriculum (3 cycles) and co-founded ID+ (Design Research Department).
Francisco represents Portugal on the advisory committee to the Ibero-American Design Biennial (Madrid) and sits on the Board of the Porto Design Biennale.
Awards
2017 European Museum (EMYA) and Museum of the Year (APOM), Money Museum, BdP
2017 and 2015 Best of Wine Tourism, Douro Museum
2010 European Museum (EMYA) and Museum of the Year (APOM), Penafiel Municipal Museum
2008 Red Dot Design Award
1999 Portuguese Design Awards (CPD)
Mais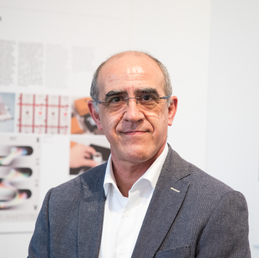 Jorge Vieira
Jorge Vieira is the Managing Director of Roca, S.A. since 2009, where he also worked in Sales & Marketing, from 1991 to 2006, having also held the position of Managing Director at Roca Argentina, S.A., from 2006 to 2009.
Mais
Sponsored by