Alicia Simón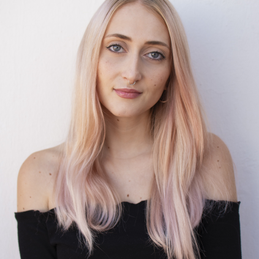 Alicia was born in Valencia in November 1995. She studied Architecture for 3 years until she realized that her true vocation was to be a designer, so she switched to the Industrial Design and Product Development degree in the Polytechnic University of Valencia.
Alicia has focused her studies on Furniture, Graphic and Product design and in her short career, even without having finished her studies yet, she has managed to exhibit her products in the Milano Design Week and Feria Hábitat Valencia.
Hereafter she wants to design new functional products that help people in their daily routines and make it easier to be kind to the planet. She would also love to merge both architectural and design knowledges to create unique scenarios for art direction in cinema and publicity.