Malaysia
Date: July 6 · 2019
July 6 · 2019
Introduction
Here we are, Malaysia! Roca One Day Design Challenge arrives to Malaysia to call young designers and architects to explore their creativity in its very first edition. 
Next July 6th Roca One Day Design Challenge will take place in Kuala Lumpur, challenging design and architecture students and young professionals under the age of 30 to create original solutions and innovative concepts related to the bathroom space, in just one day.
The competition aims to promote and give visibility to young talent. The participants will face the challenge against the clock of providing solutions for the bathroom space according to the briefing announced early in the morning. Roca One Day Design Challenge in Malaysia counts on renowned professionals as members of the jury, who will value the originality, creativity and feasibility of the ideas presented.
Roca One Day Design Challenge is a design competition organized by Roca, a global reference in bathroom products, which takes place annually in different cities around the world. This year 2019 we will celebrate 15 editions of competition.
Don´t hesitate to sign up!
Where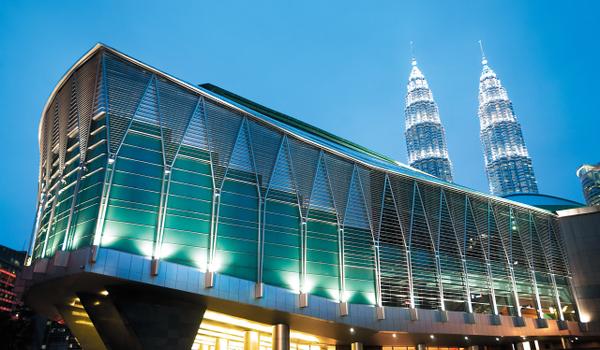 Kuala Lumpur
SCHEDULE
08:00 Registration
09:00 Briefing announcement and end of on-site registration
09.30 Competition starts
12:30 Lunch
14:30 Beginning of project submission
16:30 End of project submission
16.30 Jury deliberation
18.30 Awards ceremony
19:00 End of the event
Jury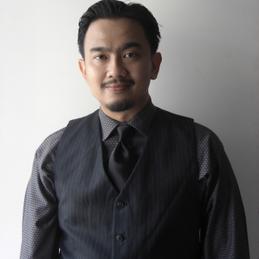 Ar. Sarly Sarkum
He is an architecture futurist, sustainability proponent and design activist.
Currently he helms the hybrid architectural design firm [SA]2 or Sarly Adre Sarkum Architecture Sdn Bhd which combines cutting edge architectural design solutions with extensive research-based explorative approach to solve challenging integrated design problems. His involvement in the building industry and his numerous contributions have cemented his reputation as an industry and subject matter expert. Among these, he is the former President of the Malaysia Green Building Council, which is the country's green building council under the auspices of the World Green Building Council. He was a member of the accreditation panel for the GBI Green Rating Tool. He is heavily involved in Pertubuhan Akitek Malaysia (The Malaysian Institute of Architects) starting as a council member in 2009 until now as deputy president for 2017 - 2019. He is also the former editor in chief for 'Architecture Malaysia' magazine which is the premier architecture journal for the Malaysian Institute of Architects.
Academically he holds 2 degrees in architecture, one from the University of Liverpool in the UK and the other from the University of Science Malaysia. Currently he has been appointed Associate Professor (Industry) at the Faculty of Built Environment by the University of Malaya (UM).
More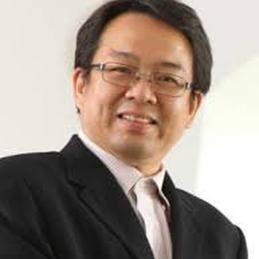 Ar. Steven Thang
Ar Steven Thang is a practicing architect since 1990. He is a director with NVT Architects Sdn Bhd based in Kuala Lumpur. Ar Steven Thang is currently a council member of Malaysian Institute of Architects (MIA), Hon treasurer of ICOMOS Malaysia, Chairman of PAM Heritage and Conservation Committee, Chairman of PAM ADR Committee, chairman of SIRIM Ceramic and Sanitary Ware Technical committee and Chairman of SIRIM Building and Civil Engineering Technical Committee (TC 59). Ar Steven Thang was trained as a conservator at Balai Konservasi Borobudur, Indonesia. He is a currently a member of ICOMOS Climate Change and Cultural Heritage Working Group.
More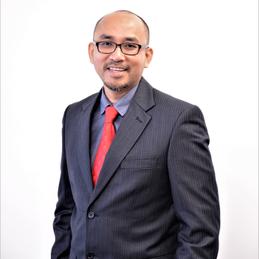 Ar. Dr. Mohd Farid Mohamed
Ar. Dr. Mohd. Farid Mohamed is a professional architect, senior lecturer in architecture and Head of Architecture Program at the Faculty of Engineering and Built Environment, Universiti Kebangsaan Malaysia. In the years 1999 and 2003, he completed his Bachelor of Arts in Architecture at Liverpool University and Bachelor in Architecture at Universiti Teknologi MARA, respectively.
He practiced in Saunders Partnership Architect, London, from 1999 to 2000. He practiced in an architectural firm in Kuala Lumpur, Malaysia from the year 2002 until 2006. In the year 2006, he completed his MSc. Integrated Construction and Project Management at Universiti Teknologi MARA, and joined Universiti Kebangsaan Malaysia that same year as an academician and researcher.
In the year 2012, he graduated from The University of New South Wales, Australia, with PhD in Built Environment. His research interests are in natural ventilation studies, sustainable architecture, affordable housing, Malay traditional architecture and architecture education. He has published more than 50 research articles, and has received multiple grants and funds from many institutions for his researches. He is a registered professional architect (A/M 233) with the Board of Architects Malaysia.
More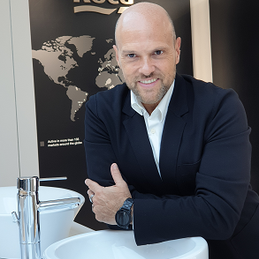 Diego Jolis
Diego Jolis is the Managing Director of Roca Malaysia and Singapore and is based in Petaling Jaya, Malaysia. He leads a team of over 400 employees that manufacture and distribute world-class sanitary ware for the domestic markets, and across Asia Pacific and the Middle East. He is a very hands-on, dynamic leader and has a collaborative and open management style in the organisation.
Diego Jolis graduated from the Catholic University of Argentina in Accounting & Business Administration and has been with Roca for 25 years. Prior to his current appointment, he was based in Roca Argentina and led his team to an impressive market share growth in the region.
More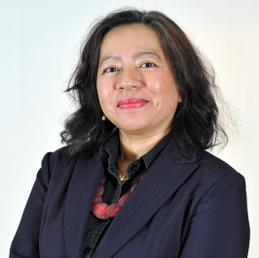 Sharifah Suzana Simmonds
Sharifah Suzana is the Honorary Secretary (2018/2020) of the Malaysian Institute of Interior Designers (MIID). She is currently the MIID Head of Communication, Chairman of MIID Students' Saturday and one of the Hotel Rating inspectors for 4 & 5 Star hotels, representing MIID under the Ministry of Tourism Malaysia. MIID is the national institute representing the interior design profession in Malaysia.
Graduate from UiTM in 1989, she has worked in the sanitary ware and fittings industry for the past 28 years. Some of the projects she has been involved with are Anggun Residence, Sinaran TTDI Condomium, Bank Negara ICT Center in Cyberjaya, CIMB Bank, Jalan Raja Laut , Wisma Putra and Putrajaya KLIA, etc.
She has been appointed to represent the Federation of Malaysian Manufacturers (FMM) in the Department of Standard Malaysia: Building, Construction and Civil Engineering National Standards Committee (NSC D) and CREAM. Representing FMM-MCIG on the Technical Committee Ceramic (TC Ceramic) for the development of Malaysia Standard for sanitary ware and fittings example MS1522, MS1799, MS2545, MS795 and MS2578
More
Leong Ta Wah
Leon graduated with a Diploma in Interior Design (PJCAD) in 1992. He has worked with Interior Design consultancy companies such as Axis Network, Richmond International and Bent Severin and Associates and Design Business.
He is experienced in various Interior Design projects such as The Sheraton Subang Jaya, The Sheraton Kuantan, Acmar Hotel and Suite, Guoman Resort, Omni Marco Polo Bangkok, Avillion Hotel and Resort etc. He also has expertise in space planning and budgetary planning for Interior Design projects.
Currently, he is MIID Vice President and Hon Treasurer for APSDA (Asia Pacific Designer Associates), as well as a Member of GBI Interior Tool Development Panel.