Designers
André Silva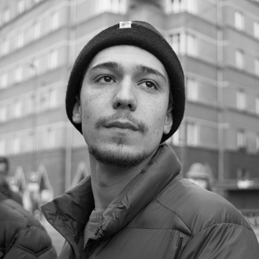 André is studying Industrial Design at ESAD in Caldas da Rainha, where he works alongside ecology, mass production, form and function every day.
He loves to create and build since he remembers. He studied Arts at secondary school, where he got in touch with performative arts and product design for the first time. While he was being introduced to the show field, he was also learning how product design is connected to arts.
He has also been traveling to and around Poland. While studying at the Fine Arts Academy of Krakow during his first Erasmus experience, he learned how design and nature can get together in such majestic ways, the importance of adventure and breaking routines to connect people and the advantages of designing with a sentimental care.
André believes art, engineering, politics and design are very closely related. He believes in designing to produce visions of better futures and make those things happen.