Designers
Enric Garriga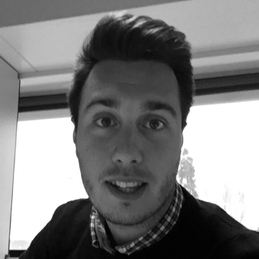 After receiving his Secondary Education Diploma, specialising in technology, in his hometown of Sant Carles de la Ràpita, Enric moved to Barcelona to study for a university degree. 
In 2014 he graduated in Industrial Design Engineering from Elisava (Barcelona School of Design and Engineering), having also participated in the Erasmus programme at the Politecnico di Torino (Italy). Enric started his professional career as a product designer at the Boo design studio in Barcelona, where he also developed his Bachelor Degree's final project.
Since May 2014, Enric has been a graphic and product designer at Jané, where he designs and develops childcare products as well as graphic material for Jané, Becool, Nurse and Concord. In addition, he collaborates as a graphic designer at Vertigo Motors, a motorbike enterprise.