Designers
Eloi Bellart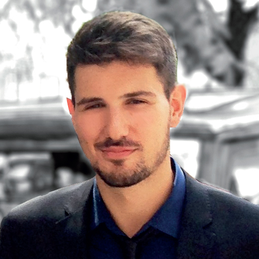 This is Eloi Bellart. He describes himself as an orderly chaotic person who is extremely calm but with a restless mind in which there are always all kinds of projects floating around. Most of these ideas and projects usually end up on paper but his real passion is making them a reality.
He has worked as an industrial designer in many different fields: lighting (lamp design), graphic design (UIs for apps), product design in the world of electric and petrol motors (which he loves and where he is currently working).
He tries to divide his time enjoying and searching for the connections between extremely different worlds, such as design, sport, motors and the physical world (travelling).