Designers
Iván Pajares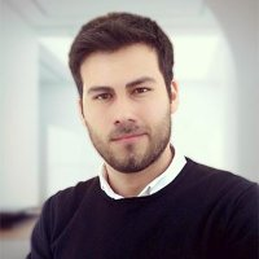 Whenever he looks back, he recalls that he was always drawing and, although his efforts were often not great, he remembers that his father encouraged him to improve.
It was this passion for drawing and creating that led him to choose a degree that would enable him to explore this facet and work doing something that he loved. In 2010, he embarked on an adventure at Elisava. Everything involved discovery and learning, design and people, together with emotions and technique. In 2013, he spent afternoons at university and mornings gaining practical experience with a lecturer and friend, Adrià Guiu. This is where he had his first contact with the world of professional industrial design.
In 2014, he left for Switzerland to learn from and enjoy the experience at Swatch on an internship as a watch designer. After this time, he decided to return to Barcelona in 2015, in order to start a phase as an R&D Engineer at Idneom, developing engineering and design projects for the leading automotive brands.
Nowadays, he combines his engineering side with his role as a designer and always strives to find time to understand what is involved in design and people.