Spain
Date: October 19 · 2013
October 19 · 2013
Introduction
The Roca Galleries in Barcelona and, for the first time, Madrid provided the venue for the second edition of the One Day Design Challenge, which took place simultaneously at the two locations on 19th October 2013. By organizing the event, Roca once again demonstrated its commitment to promoting young talent in the architecture and design sectors.
On this occasion, the participants faced the challenge of reinterpreting a product from the bathroom space in order to encourage children to adopt healthy hygiene habits and the efficient use of water. Over the course of the ten hours the participants are given to work, they developed a total of 226 projects, thereby doubling the previous year's success in terms of participation.
After a hard day's work, the jury, formed by members of Roca's Innovation Lab and Design Center awarded the prize to the project entitled The Water Cycle, designed by Eloi Bellart, Iván Pajares and Koldobika Goikoetchea, students from the ELISAVA design college. Their proposal consisted of a wash basin that represented the natural water cycle, from the streams running down the mountains to the droplets being evaporated by the sun, thereby relating the water cycle to the hygienic cycle of washing our hands.
The project was particularly highly rated due to its pedagogical and playful approach, which used a suitable tone for the young audiences at which it is aimed.  In addition, The Water Cycle would be an extremely viable proposal, as it is based in real current concerns: sustainability, the scarcity of resources and awareness of the efficient use of water.
Awarded projects
1st prize
The Water Circle
Jury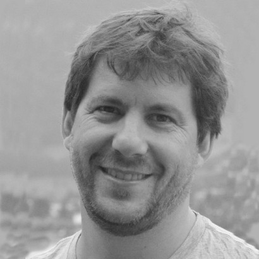 Toni Solanas
An electronic Engineer from Barcelona, he started his professional life developing electronic health equipment, then continued to enrich his electronic device development background by designing geopositioning and messaging devices for fleet vehicles.
Nowadays, at the Roca Design Center, he makes full use of his extensive experience and endless curiosity to lead a team striving to deliver the most effective electronic solutions to take bathroom product performance and user experience to a new level.
More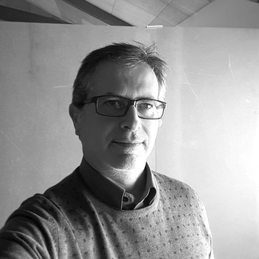 Jordi Corral
Roca Head of Global Innovation 
Born in Barcelona, Jordi is a qualified engineer graduated at the Polytechnic University of Catalonia who joined the Roca Design Center in 1998, after seven years of experience as a development engineer in the automotive industry.
On top of his duties in the Design Center, he helped set up the Roca Innovation Lab back in 2007 and nowadays he holds the position of Head of Global Innovation at Roca.
More