Designers
Lamyae Razi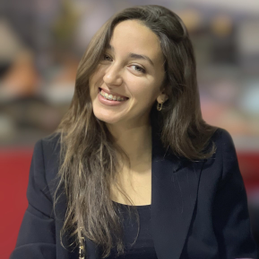 Born on September 22, 2000, in Fès, Morocco.
Lamyae Razi is an architecture student who joined the National School of Architecture in 2018, where she found a new passion; architecture. She believes that this discipline is the first way to get into people's lives to improve lifestyles and provide comfort.
She is convinced that both architecture and design are the art of enjoying the process that could be defined as a way to convert social, economic, and human needs into functional spaces and products.
As for extracurricular activities, Lamyae chose to be a debater and a public speaker to get more time to contribute freely to society.