Designers
Taha Toumi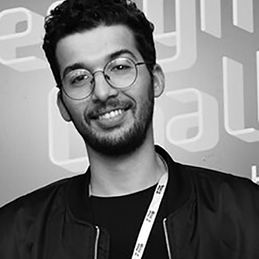 Taha Toumi is an architect in his last year of school at the National School of Architecture in RABAT (ENA). Born on September 7th, 1998, in Rabat.
Ever since he was a child, Taha has been fascinated by crafts, and his passion still bleeds into his practice today.
During his years of studies, he was driven by bringing architecture closer to people and got the chance to work on many projects, such as multiple SOUKs, an orphanage, and many schools. For his final thesis, he decided to explore the space of mental asylums, trying to make an architecture for people with no voices.
In his practice, Taha focuses on matters that touch everyday lives and everyday citizens and believes that good design stems from understanding and including everyone in the design process, from children to the elderly.