Designers
Maimuna Rashid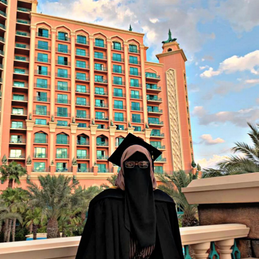 Enlightened by a creative mood for novel works in both her personal and educational life, she is driven by the force of establishing something unique!
Being a national and international award-winning schooler to the Gold Award Interior Designer and Shri Baljit Shastri award for best human values at Amity University, Dubai, she designs to balance function and aesthetics. With uptrend she thrives on innovative designs, bridging modernity and history. She leads collaborative works to enhance her skills and encourage team talents. She has also successfully filed for her innovative seating Design patent in India. Currently interning as Visual Merchandise Interior graphic design in Babyshop Head Quarters at Landmark group, Dubai Marina.
She aspires to gain experience in various fields, engrave a successful mark and play a notable role in society.