Designers
Natalia Hołoś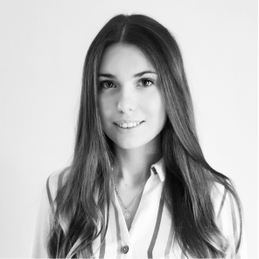 Architect engineer, currently continuing her Master's studies at the Faculty of Architecture at the Silesian University of Technology. Graduated from the General School of Fine Arts in Katowice.
Personally fascinated by cultivating the process of creating new architecture, art and design. Interested in designing anything from small functional things, through architecture, to large urban developments like creating a piece of art.
She did an apprenticeship at the "NIO architecten" architecture office in Rotterdam (Netherlands) in 2019.
She has been working at the architecture office "OVO Grąbczewscy" since February 2020.
Laureate (in design teams) of many awards, including:
The first prize in the implementation competition for architecture of "Knowledge Center Cognitarium" in Koszalin.
3rd prize in the international competition "DOCE x DOCE".