Designers
Pau Benazet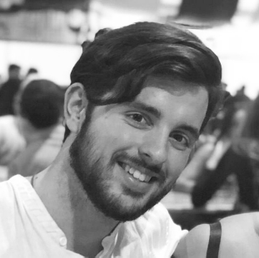 "A mad man with a weapon of mass creation.". This is how Pau Benazet, a young Product and UX designer from Barcelona, describes himself.
Pau Benazet was born in Barcelona, but lived most of his childhood in Brazil. He states that being able to live in different cultures broadened his perspective about the world and mankind.
He's a strong advocate for human rights and sustainability, and believes it's the designer's duty to make the world a better place. 
Since he was very little he had a passion to create things. Starting with LEGO, through Robotics, he ended up studying Industrial Design Engineering at ELISAVA and then got interested in the psychology and processes behind UX Design. 
He's constantly thriving for new knowledge, and that attitude let him through various jobs until he decided to start a small Design Studio that focuses on Immersive Experiences of Social Commentary through Virtual Reality.