Designers
Serena Terzian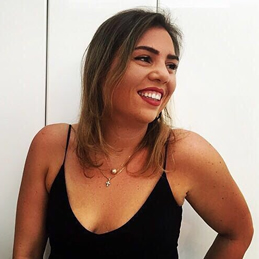 After 20 years growing up and living in the UAE, Serena Terzian decided to continue her studies in Beirut in Lebanon at the Académie Libanaise des Beaux-Arts (ALBA - Lebanese Academy of Fine Arts).
She graduated in 2013 with a Bachelor Degree in Interior Architecture, before gaining her Master in Interior Architecture in 2015.
Growing up, she always had a passion for arts and crafts, design, creating, music and analysing her surroundings.
Besides creating spaces, she loves to design products, create brand identities, and film and edit short movies.