SHANGHAI (CHINA)
Data: 30 de outubro de 2021
30 de outubro de 2021
Introdução
Roca One Day Design Challenge returned  to China in 2021!
On October 30th, the contest took place at the Roca Shanghai Gallery.
As in previous years, participants were challenged to create innovative solutions for the bathroom space in just one day. On this occasion, participants were asked to design a basin faucet with an additional functionality. 
The Flo sensor faucet, awarded with the first prize and designed by 田源 Yuan Tian, 孙琦瑞 Rae from the Shanghai Jiao Tong University, features a flow plate that moves along the plane to control different water flow patterns and meet different water demands through touchless gesture control at different positions on the side of the water table ring. At the same time, the water plate is provided with an intelligent display screen, which can monitor the user's hands hygiene.
Jury members highlighted that the smart design is very eye catching, different from traditional faucets, with a pure shape, a futuristic look and wow effects. In relation to the function, they explained that the touchless design is remarkable and that the electronic screen showing hygiene levels is also good and intelligent.
The second prize winning project was Flow, created by 杨钧然 Junran Yang, 王谦 Kat, from the Art Center College of Design. Flow is a bath faucet concept that features smart technology and family lifestyle. Firstly, it allows multiple users to use the same bath faucet at the same time. Secondly, the smart sensors allow users to dry their wet hands easily. Thirdly, the bath system allows users to collect waste water and use it to flush the toilet.
First of all, jury members liked the natural and simple design of the faucet, with just one movement, in just two curves, one in the front and one in the back. Secondly, they explained that it's very intuitive, the user easily understands how to use the product, which is very important. And finally, for the jury members, the product is highly doable.
Finally, the project SW, conceived by 何嘉萍 Cheryl and 林舟漪Yvonne, students at Shanghai Institute of Visual Arts, was awarded with the third prize. In the increasingly tense ecological environment of water resources, participants want to save water unconsciously by reducing the water output of faucets and also by reducing the water output area.
Jury members chose this project due to its emotional design, encouraging interaction with water. It enables proper hand hygiene. It's a sustainable design and it can control the water usage. Apart from that, the design has commercial potential, it can be made in different shapes and can be adaptive in different situations.
Júri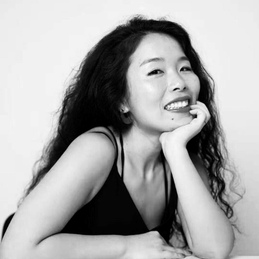 Shirley Dong
Architect, Interior designer, Founder and Principal of STUDIO8
董雪莲
建筑师,室内设计师,八荒设计创始人及主理人
Born in Shanghai in 1983. After graduating from the Architecture and Urban Planning Campus of Tongji University, she went to Italy for further study and received a Master's degree in Interior and living design from Domus Academy and Architecture interior from University of Wales. After over ten years of experience working in both the architecture and interior design fields, Shirley returned to Shanghai and founded STUDIO8, where she has worked on architecture, interior and brand visual identity design projects. Shirley has been named "The 100 Most Influential Architects and Interior Designers In China". Her design approach is always to be sustainable and to connect with culture and nature, integrating with contemporary design style. Shirley also has a great passion to constantly explore new materials and new techniques, which she has always used in her projects and in STUDIO8's furniture sub-brand Caozitou.
Mais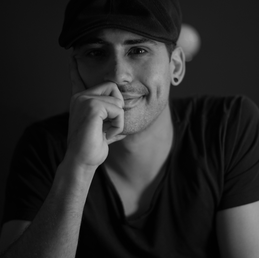 Diego Fuertes Pedrosa
Diego Fuertes工作室合伙人/创意总监/产品和空间设计师
Diego Fuertes Studio Partner / Creative director / Product & space designer
Spanish designer Diego Fuertes Pedrosa was born in 1987 and pursued his education in Madrid and Valencia. He graduated with a bachelor's degree in Industrial Design Engineering, followed by a Master's degree in Product Design from CEU. During this period, he took part in product innovation and sustainability cases, led by renowned Spanish designers Hector Serrano and Borja Garcia. Subsequently, he completed additional studies in Industrial Engineering. Through smart objects and immersive installations, he brings brands to life by emphasizing the emotional and intuitive interactions between people and their environments. He also focuses on how objects and spaces influence happiness and can improve one's quality of life - not only in terms of rational functionality, but also as they relate to emotions.
Mais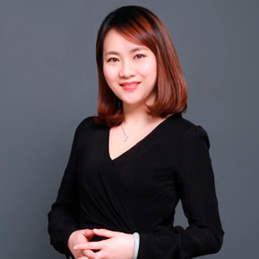 Sissi Ren
Partner of CBi China Bridge
Co-founder of Successful Design
The first Master Trainer of Service Design Network in China & Member of Accreditation Committee
任唐胤
桥中合伙人
成功设计平台联合创始人
全球服务设计联盟认证中国首位高级导师&认证专委会唯一中国委员
Sissi is good at service design and human research. She has worked for clients from various industries including BMW, GM, Media, Vivo, HSBC, etc., helping the clients explore new market opportunities based on human research. With more than 10 years work experience on UX, human research and design strategy, Sissi is now participating in the development of the field of service design and design thinking at the forefront of the practice. She has been invited by Comac, Lenovo, Fosun, Forbes China, Shanghai JiaoTong University, East China University of Science and Technology, etc. as their mentor of workshops, and also has been invited as a speaker and a juror for design events, talking about design thinking and service design. 
She believes in the value of design, so she co-founded Successful Design Awards with her partner in 2006, as the first global design awards competition launched in China. The aim of this program is to amplify the value of design, by identifying and recognizing successful designs for the future, by connecting the Chinese design community with those in other countries, and by integrating design with different industries. She was also one of the co-organizers of Global Service Jam and Global Sustainability Jam in China in 2008, solving problems by service design methodology, together with 100+ cities all over the world.
Mais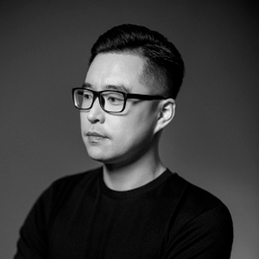 David Wei
Co-founder & Design Director of HATCH Architects
卫宏涛
HATCH联合创始人及设计总监
Member of the Royal Institute of British Architects (RIBA)
RIBA China Chapter Committee Member & Outreach Sub-commitee Lead
14-year international experience in the design sector
All-round working experience in Foster + Partners' London office
Participated in Apple Park Project
Mais
Emilio Salazar
Managing Director Roca China
Roca中国区总经理
Emilio Salazar is the Managing Director of Roca China, who has worked in Roca for the past 18 years, in 6 different countries: Spain, Portugal, Argentina, Austria, India and for the last 6 years based in Shanghai. Emilio is currently responsible as Country Director for the Chinese market, where Roca Group has a strong industrial presence with 10 factories and a human strength of 2.600 employees. Emilio has also been experienced as the Managing Director in Roca Group companies in those several countries. He was the industrial engineer graduated from Polytechnic University of Catalonia and obtained the MBA at Iese (Barcelona).