Shanghai (China)
Data: 23 de novembro de 2019
23 de novembro de 2019
Introdução
Roca One Day Design Challenge celebrated its third edition in Shanghai on November 23th. The renowned international Roca contest was held at Roca Shanghai Gallery with the participation of over 240 architecture and design students and professionals.
They all had to face the time-trial challenge of designing or redesigning a bathroom product adapted to tiny houses. The proposals had to solve the lack of space by any means, maintaining the usability and functionality and favoring easy cleaning and maintenance. 
OASIS by Funi Ding and Haidy Gong was awarded with the first prize of 12,000RMB and with the We Are Water Foundation price given to the project with special focus on sustainability.  The project consists of a multifunctional product that collects water from the sink to flush the toilet. Many elements can rotate for easy cleaning and space flexibility. Oasis combines functionality, beauty, and flexibility. 
I-BATH, by  Yihong Dai and Ruipeng Dong, received the second prize of 8,000RMB. It is a project. that stands out for being inspired by trees and aiming to enhance the user experience. "It shows a unique spatial concept and innovatively proposes a spatial solution that makes full use of the central pipeline, which is creative and practical. A very interesting way to organize a bathroom where all the functions are supplied using one single central pipe," were the comments of the jury.
The project STREAMLINED  by  Yixuan Ye and Yudi Li, has won the third prize of 5,000RMB, which suggests a cleaner and hygienic new bathroom space, with a streamline that separates the shower from the basin room and a foldable design of shower and basin that can save room. 
Projetos premiados
1st prizeWe Are Water Prize Winner
OASIS
Júri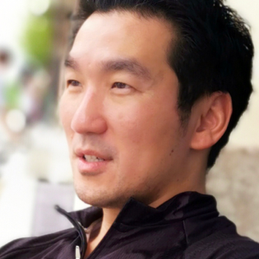 James Lew
James Lew joined the practice in 2017 and is the head of the studio GreenbergFarrow China. He studied architecture in Birmingham, United Kingdom and his experience spans a range of projects across Europe, Middle East and Asia. He is a licensed architect, a chartered member of the Royal Institute of British Architect and committee member of RIBA Chapter China.
James is responsible for the day-to-day operation of the Shanghai studio and oversees all design related tasks.
He is a passionate advocate of researched base design process and the integration with Building Information Modeling technology. His experience includes 10 years at international practice Building Design Partnership, he has an international portfolio varying in scale from a wide range of educational, commercial, residential, healthcare, contemporary interventions with historical buildings and cultural buildings. He is currently leading a number of projects in the studio, including commercial, retail, cultural and educational prototypes, regeneration development in China.  His most recent notable work consists of the renovation of JC Mandarin Shanghai and Wuhan Metro Museum.
Mais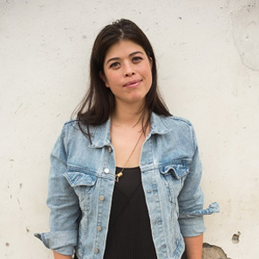 Alex Mok
Alex is an architect and co-founder of Linehouse, an architecture and interior design studio based in Asia, working on projects all over the world. She studied architecture in the UK at the Bartlett School of Architecture and University of Newcastle and has been based in Shanghai for over 10 years. At Linehouse she leads a team of designers working on projects of varying scales and typologies exploring both the poetic idea and pragmatic solution.
Mais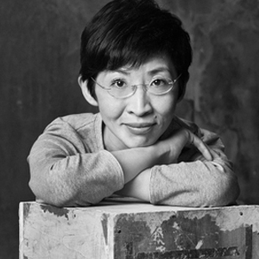 Xu Wang
Xu Wang is an editorial director of AD China magazine. She was the first generation of fashion editors in China since 1993. After launching Elle Decoration China in 2004, Wang went on to successfully establish AD China in 2011.
Mais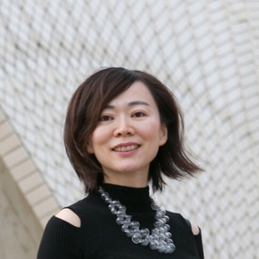 Zhizhe Yu
Zhizhe Yu is co-founder and managing director of AI Space Factory. In addition to pioneering the company's growth in China, Zhizhe founded AI's China office in Shanghai, where she leads a team of architects on several city-defining projects. Trained as both an architect and urban designer, she relishes a hands-on approach to making spaces which contribute to cities and to society.
Mais
Emilio Salazar
Managing Director Roca China
Roca中国区总经理
Emilio Salazar is the Managing Director of Roca China, who has worked in Roca for the past 18 years, in 6 different countries: Spain, Portugal, Argentina, Austria, India and for the last 6 years based in Shanghai. Emilio is currently responsible as Country Director for the Chinese market, where Roca Group has a strong industrial presence with 10 factories and a human strength of 2.600 employees. Emilio has also been experienced as the Managing Director in Roca Group companies in those several countries. He was the industrial engineer graduated from Polytechnic University of Catalonia and obtained the MBA at Iese (Barcelona).