Barcelona (Spain)
Data: 30 de novembro de 2019
30 de novembro de 2019
Introdução
Roca One Day Design Challenge holds its eighth edition in Barcelona at the Roca Barcelona Gallery, the venue that hosted the very first edition
On this occasion, the young architects and designers had to face the time-trial challenge of designing faucets for the shower space, which had to have a simple and intuitive interface, be suitable for any user, favor the conditions of cleanliness and hygiene and be environmentally-friendly.
Out of all submitted projects, F-CELL by Victor Lafoz and Antoni Fargas, both students of the Universitat Politècnica de Catalunya (UPC), was awarded the first prize of 3,000€. The proposed design is based on a modular faucet system with presence sensors, and 3 modes: using the presence sensors it is possible to activate the zones where the user is located and waste less water; manual, it allows the user to choose the zones in which water will flow; humidifier, thermal comfort is maintained while the user soaps up. The jury highlighted that the project consists of "a faucet that provides users with a new experience, incorporating technology, reducing the use of water with a non-intrusive product in the bathroom space."  
The second prize of 2,000€ was awarded to DORICA by Yaiza de Dios from MESDI, and Marc Sabaterfrom EPSEVG. It is a simple and innovative solution with a universal design focused on sustainability; a minimalistic version of hygiene and personal care.The jury commented: "it includes a new interface that is simple, visual, intuitive and accessible."
The third prize of 1,000€ was for SLIDE by Marta Gomez, a student of the University of Cádiz and Nil Peguero, student of theUPC. The jury stressed that the project "incorporates a system that favors the saving of water through a gestural and everyday interface."
Júri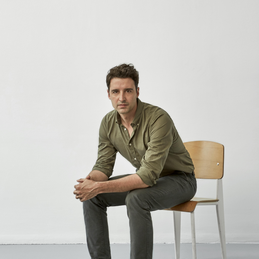 Andreu Carulla
Born in Banyoles (Spain, 1979), he graduated in Industrial Design from the Universidad Politécnica de Girona in the year 2002, to return as a professor four years later. His professional career is very diverse; this has provided him with the opportunity of delving into and learning from different areas and applications of design. After acquiring experience in various companies and design agencies, he created his own studio in 2006.
He is currently in charge of the art direction of two fresh brands, Calma (outdoor furniture) and Utoopic (architecture for animals). He divided his studio in two in the year 2017: ACID, creative agency engaged in the design and development of technological products and the studio Andreu/Carulla, which focuses on the design of furniture, lighting, tableware and limited editions.
Mais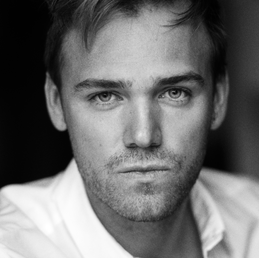 Benjamín Iborra
Partner architect at MESURA. Believing that work is only successful by being moved by passion and perseverance, Benjamin (born in Barcelona, 1985) combines architecture, cinema and music. For him, MESURA "…is not a singular style or format. We emerged from architecture, but we are shaped by design, culture and art. As a design and architecture studio we create concepts (feelings, needs, identities) into intuitive experiences and transform them through the passion for details and construction…". 
Proud to be the "rising star" studio in the international WAN Awards.
Mais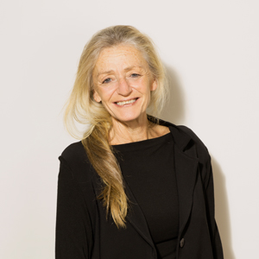 Nina Masó
With a great vocation and interest in the world of interior design, Nina has collaborated in projects from different studios throughout her long professional career.
She founded Santa&Cole in 1985, along with the designer Gabriel Ordeig and Javier Nieto Santa, a design publishing house that turned out to be an innovative venture in Spain. The company engages in editorial operations within the field of industrial design and this is what Nina has devoted herself to since then: communication, image, publishing and the world of interior design.
Mais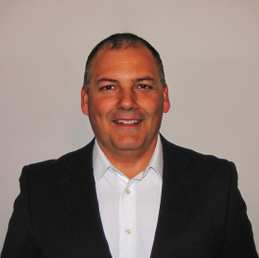 Fernando Tellechea
Born in Barcelona 1966 Industrial Designer graduated in Elisava University in 1993. Both thinker and doer, he has been involved in all fields of design and in many different industries from home appliances to submarines, acquiring insights and knowledge from many different cultures and scenarios. Advanced and Strategic Design specialist who loves to get his hands dirty in any form of prototyping.
Today Chief Designer and Innovation Manager at Integral Design, a firm based in Barcelona focused mainly in transport design, with a glocal approach according to public transport needs, which is a major strategic axis of the Company.
Mais
Josep Congost
Born in 1956 in Barcelona, this engineer was a founding associate and chairman of the Governing Board of Ecotècnia S.Coop (1981-1989) and the Director of Vehicle Design at the NETC-B (Nissan European Technology Centre in Barcelona) (1989-97).
Since 1997, he has worked at Roca Sanitario SA, and he is currently the Design Director of the company's design centre (Roca Design Center & Innovation Lab).
With the collaboration of