SPAIN
Data: 22 de outubro de 2022
22 de outubro de 2022
Introdução
The Spanish edition of Roca's One Day Design Challenge was held on October 22th in the Roca Galleries in Barcelona and Madrid. In this popular and dynamic contest, students and young professionals are asked to design a product brief – in just one day – in response to a given prompt. This year's 440 entrants submitted nearly 150 designs in response to the challenge: "maximize the space inside the bathroom furniture unit", with special attention given to solving the problem of the space occupied by the sink trap.
After the jury's deliberation both venues connected to announce the winning projects:
The first prize winner was industrial designer Marc Godayol for his project: "Loop". Godayol got his victory thanks to the simplicity and elegance of "Loop", his intelligent sink and storage system. Composed of a complete vertical screen divided by an automatic sink that integrates the tap, soap and hand dryer, Loop is an electronic device whose interface can be personalized in terms of appearance, routines, tools and time of the day.
Second prize went to product designer Pedro Glatzel de Soveral for his project: "Lift". Glatzel's project stood out to the jury because of its coherence and intention. Lift is an innovative sink which features height-adjustable storage trays that lend it flexibility and utility.
Third prize went to product and industrial design student Xosé L. Piñeira and fine arts student Martiño Lorenzo for their project: "Systema I". Piñeira and Lorenzo's modular design ensures maximum space efficiency by separating the technical plumbing components from the cabinet and the sink surface.
At the core of each Challenge is Roca's desire to give young designers and professionals a platform to showcase their skills and connect with the architecture and design community. This edition marked the contest's 10th anniversary. Since its beginning in 2012, the One Day Design Challenge has consistently grown in popularity and now takes place in 15 countries across the world. The next edition will take place in Oman on October 29th.
Júri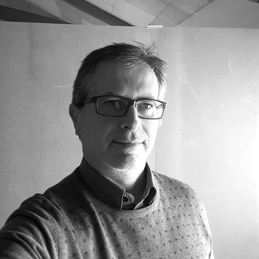 Jordi Corral
Roca Head of Global Innovation
Born in Barcelona, Jordi is a qualified engineer graduated at the Polytechnic University of Catalonia who joined the Roca Design Center in 1998, after seven years of experience as a development engineer in the automotive industry.
On top of his duties in the Design Center, he helped set up the Roca Innovation Lab back in 2007 and nowadays he holds the position of Head of Global Innovation at Roca.
Mais