Hong Kong (China)
Date: December 3 · 2015
December 3 · 2015
Introduction
On Thursday 3rd December, Roca organised the first international edition of the Roca One Day Design Challenge, within the framework of Business of Design Week. The competition was held at the PMQ creative space in Hong Kong.
There were a total of 126 participants in Hong Kong who, in just eight hours, tackled the challenge of designing bathroom products that fulfils the needs of the multigenerational household.
After a long day's work, the Jury decided to award the top prize to the project Warm Carpet by Ho Yuk Wa, Poon Chun Ip and Wong Ho Yan from Listup innovation Ltd. The award-winning project - The Warm Carpet consists of a carpet and mirror surface that recognizes the family members according to the footprint and creates a modern bathroom experience with mobile App. "It is a connection point between all bathroom products, integrating technology with ordinary and unconventional household materials, which makes integration between usual house atmosphere with some innovative device." It is presented by Carlos Velázquez from Roca Sanitario, S.A.
The second prize went to the project Trans-basin by designers Leung Hoi Ki from Panorama and Lam Chi Ngai from CL3 Architects who designed a magnet movable basin. This movable basin works like as a big magnet which can fulfil the needs from different age group with flexibility. Lastly, the Jury awarded the third prize to project LUMM by Ung Wai Lun, Yuen Fun and Lai Hin Chun from Deft. This project aimed to avoid getting injury in scalding bath. It consisted of a multi-functional showerhead with anti-slip grip, it can display the temperature of the water meanwhile can also emit some warning sound if reaching dangerous temperature.
Awarded projects
Inflatable Shower Pod Wall System
Jury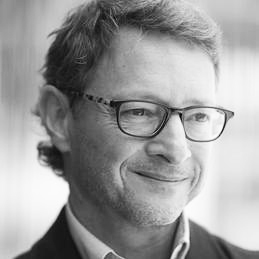 Xavier Torras
Brand Communications Director of Roca and Director of the We Are Water Foundation since its creation in 2010. He has developed his professional career in the fields of marketing, business strategy and communication.
More